Does your resume have the right
90% of resumes are read by robots, not humans. We help get you noticed by matching your skills and qualifications to the job you want through keyword optimization. We show you how the applicant tracking system (ATS) sees your resume allowing you to master the resume screening process.
See a Sample Resume Match Score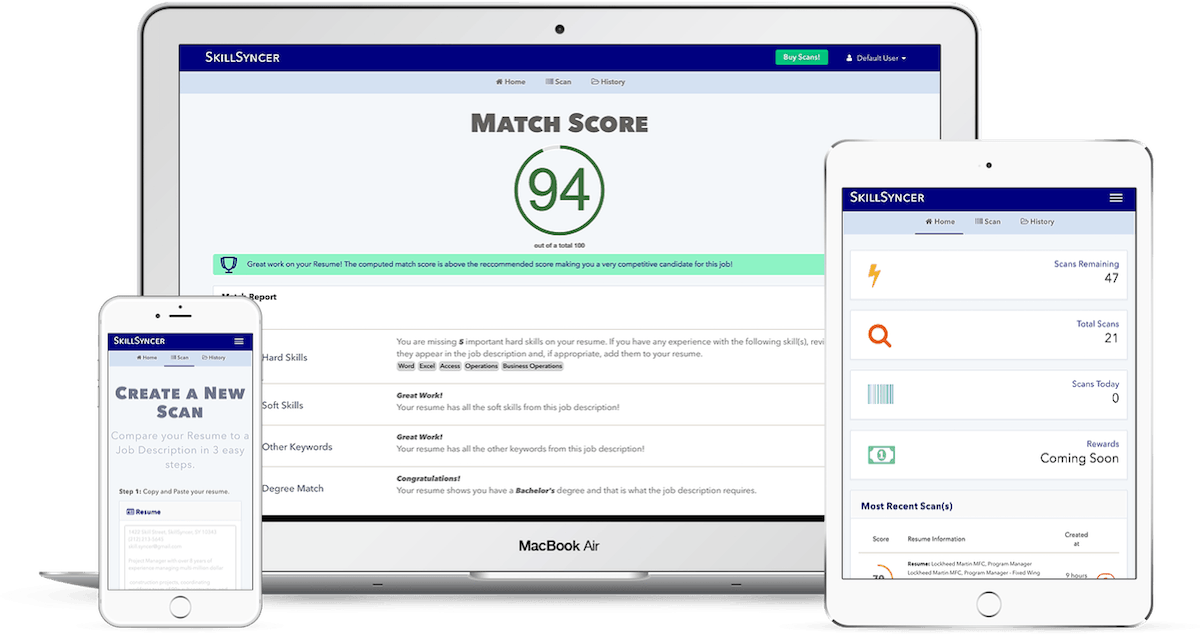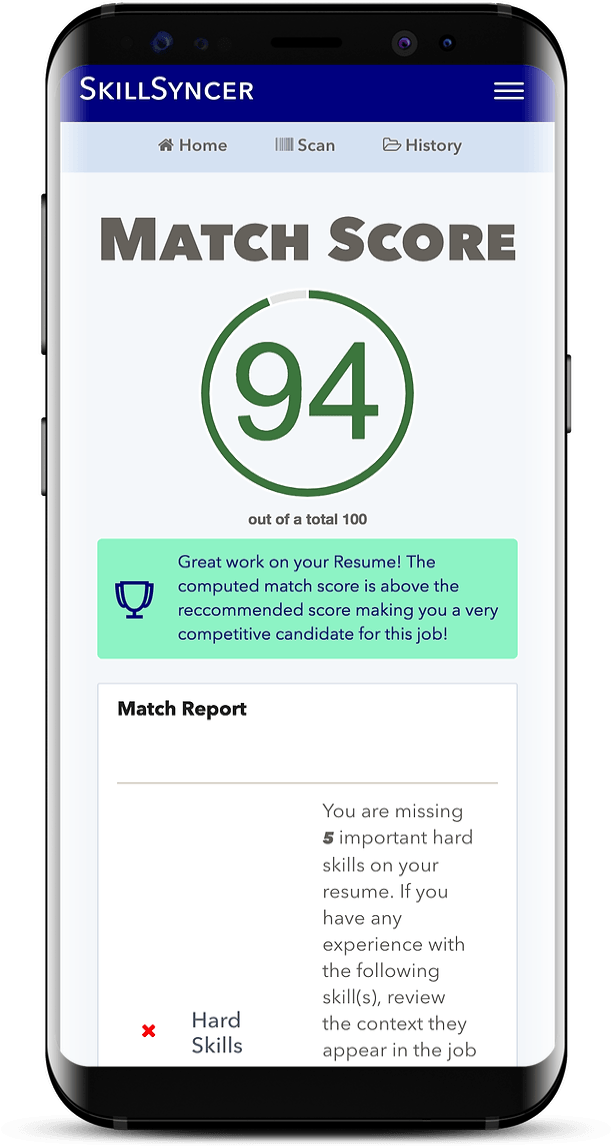 Improve your chances of working at companies like




Resume Optimization
The easiest way to tailor your resume to any job posting
Have you spent hours maybe-days crafting a resume you thought was perfect, but you're not getting any responses from employers? That's because one resume does not fit all jobs; it needs to be tailored each time you apply. SkillSyncer is a resume keyword optimization tool, designed to automate the scoring and matching of your resume to job postings the same way recruiters do.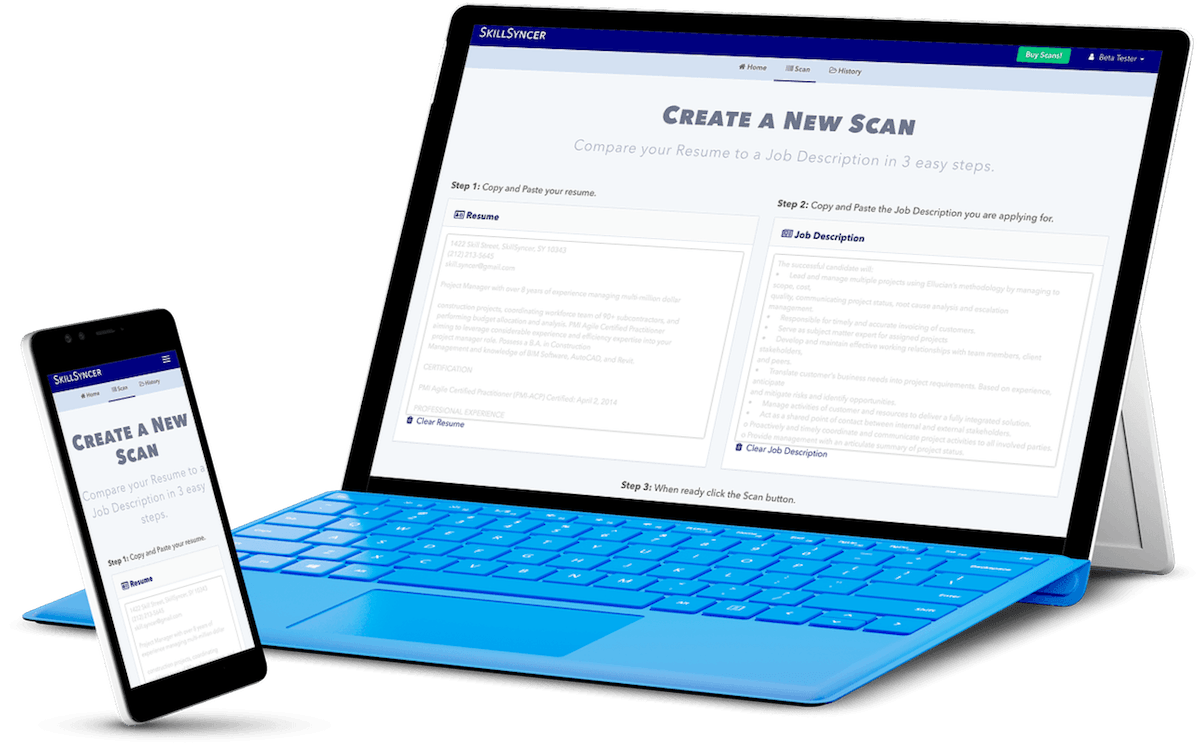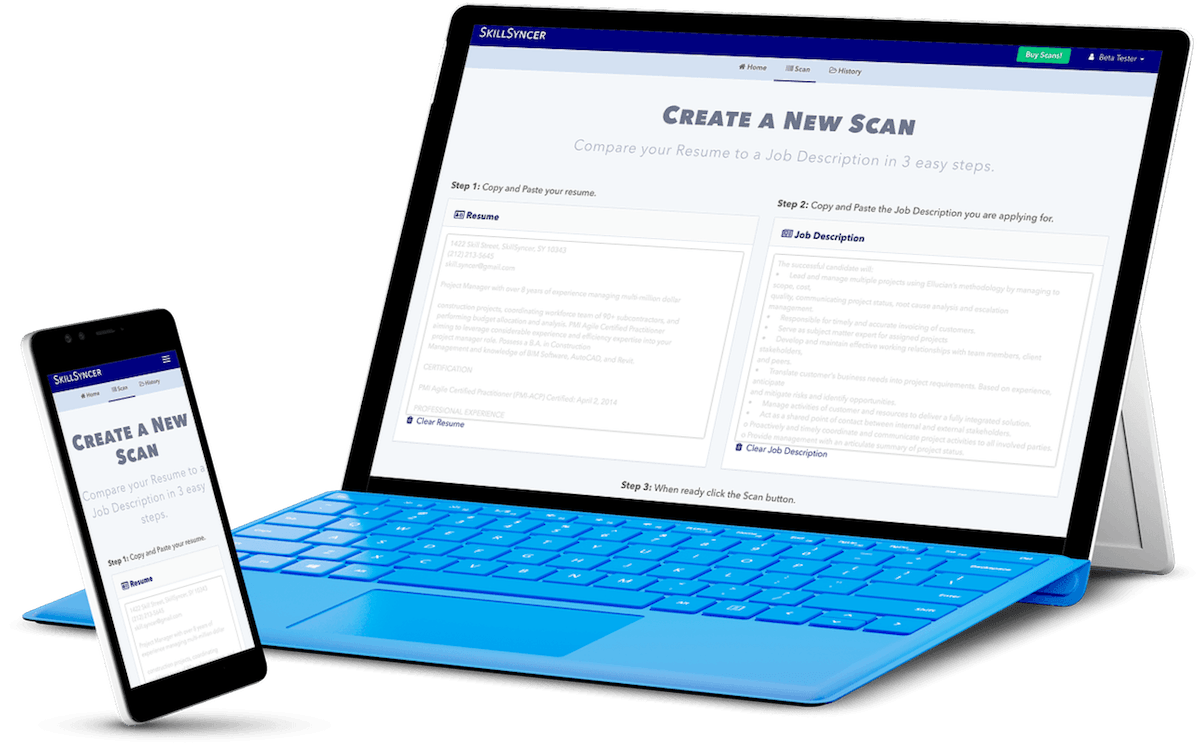 Skills & Degree Match
Get instant, clear visibility into your job match analysis
Review the hard and soft skills from the job posting that are absent from your resume. Recruiters rank applicants by matching keywords, if you are missing important skills and qualifications from the job posting your resume may be overlooked.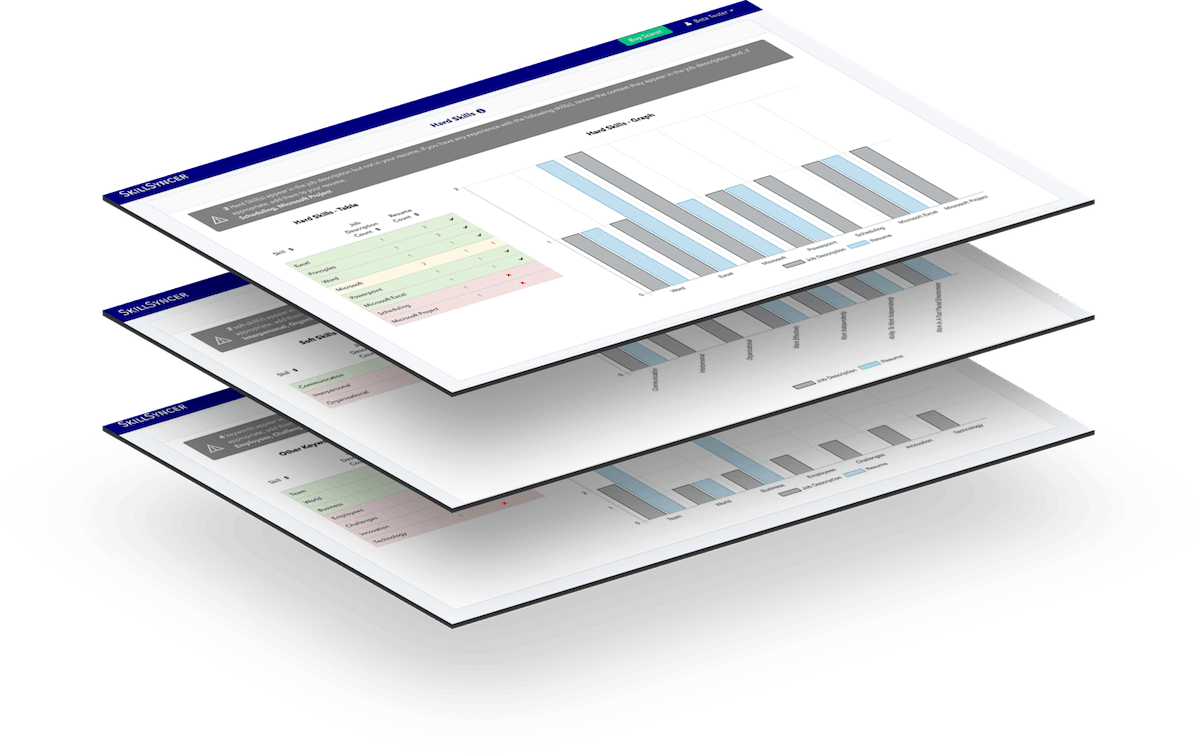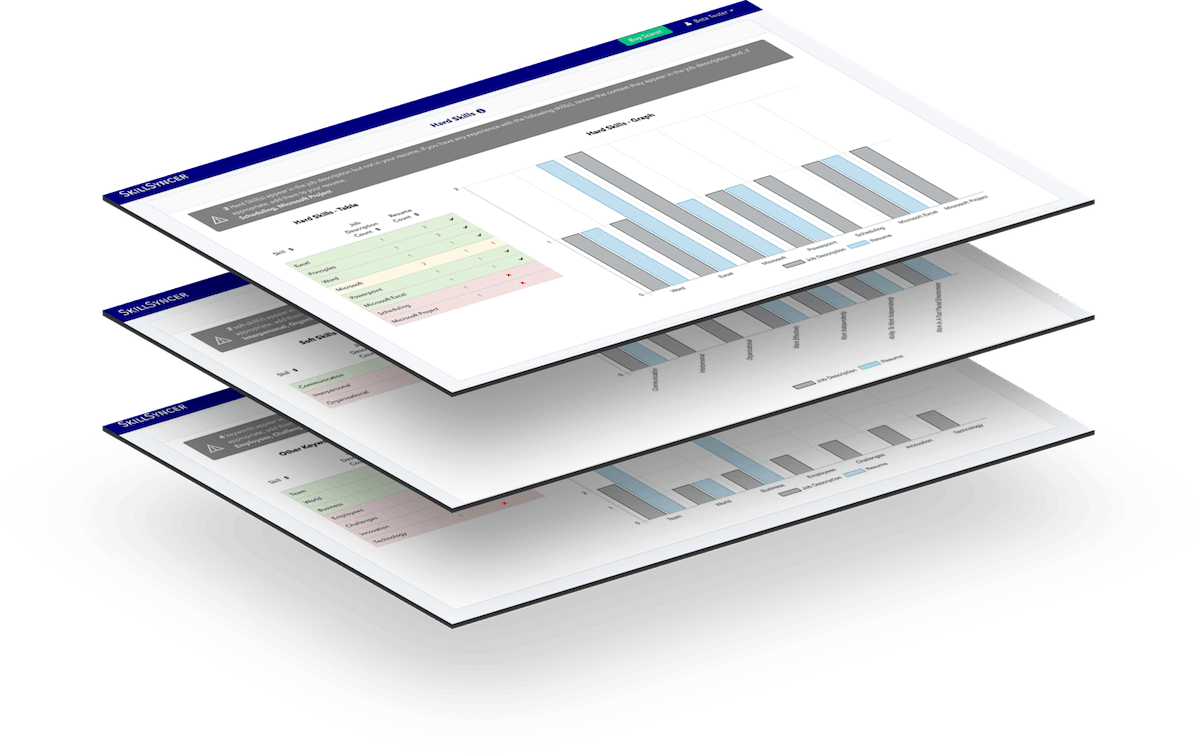 Resume Critique
Explore common resume mistakes
Receive informative feedback to make adjustments to your resume that will improve your chances of getting noticed.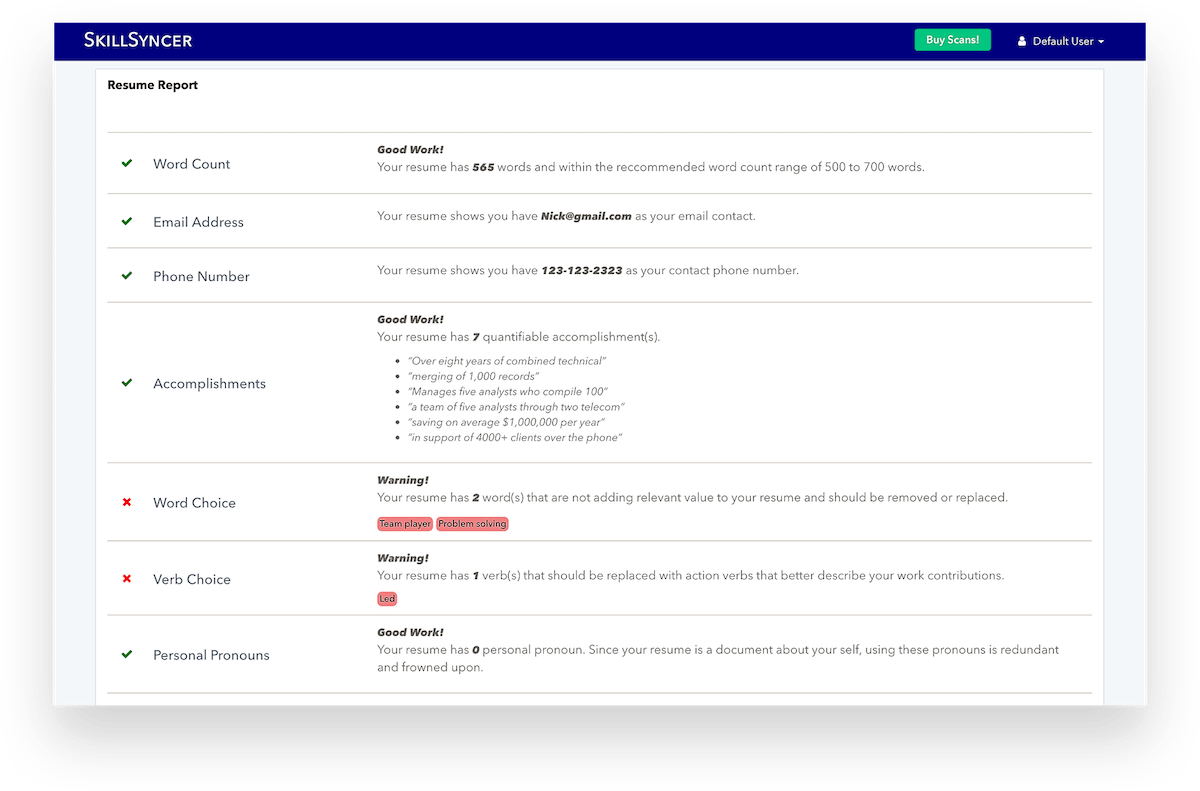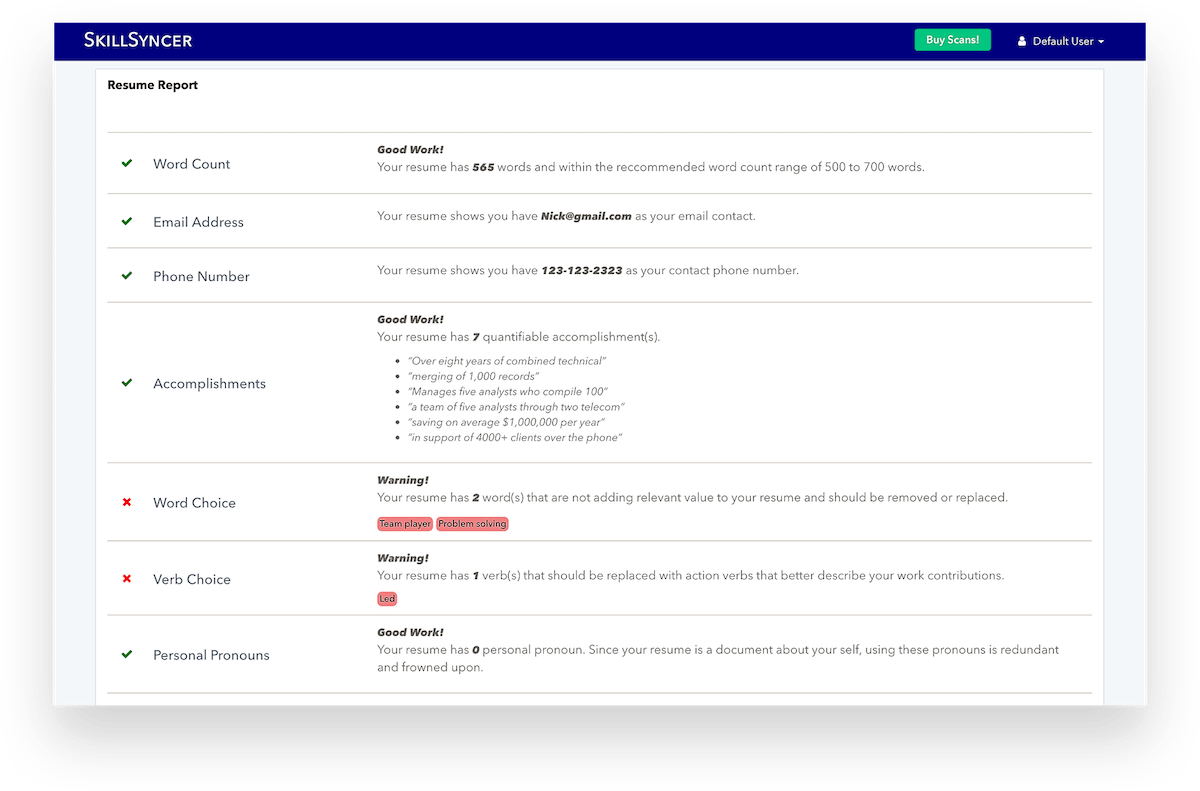 Resume Scan History
View prior resume scans and track improvements over time
Review past resume scans and see how each change has improved your job match score.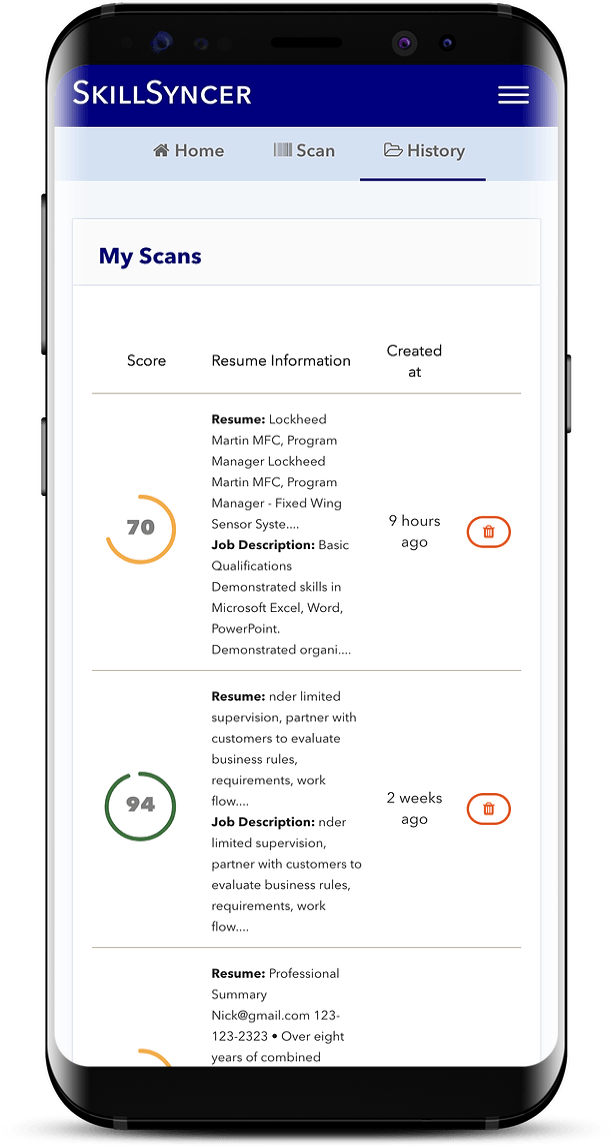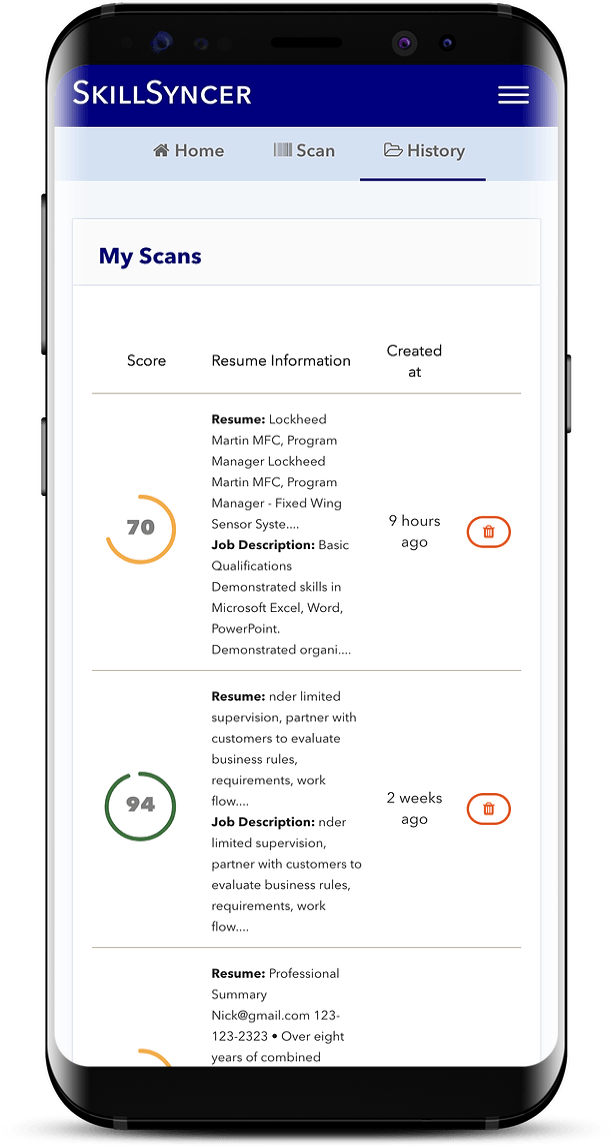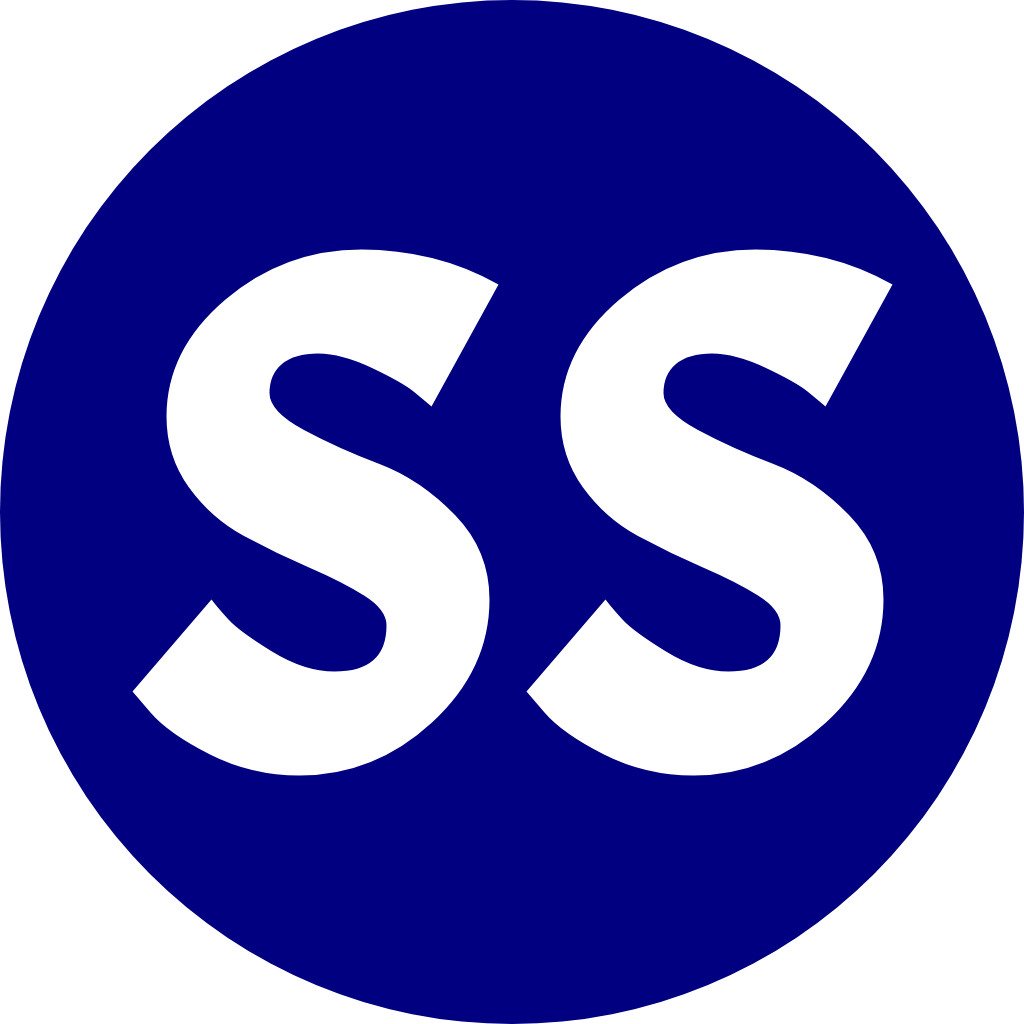 By tailoring your resume to each specific job posting, you can present yourself not only as a qualified applicant but an ideal candidate.
Master the resume screening software and get your resume scanned for keyword optimization today.
Sign Up Now